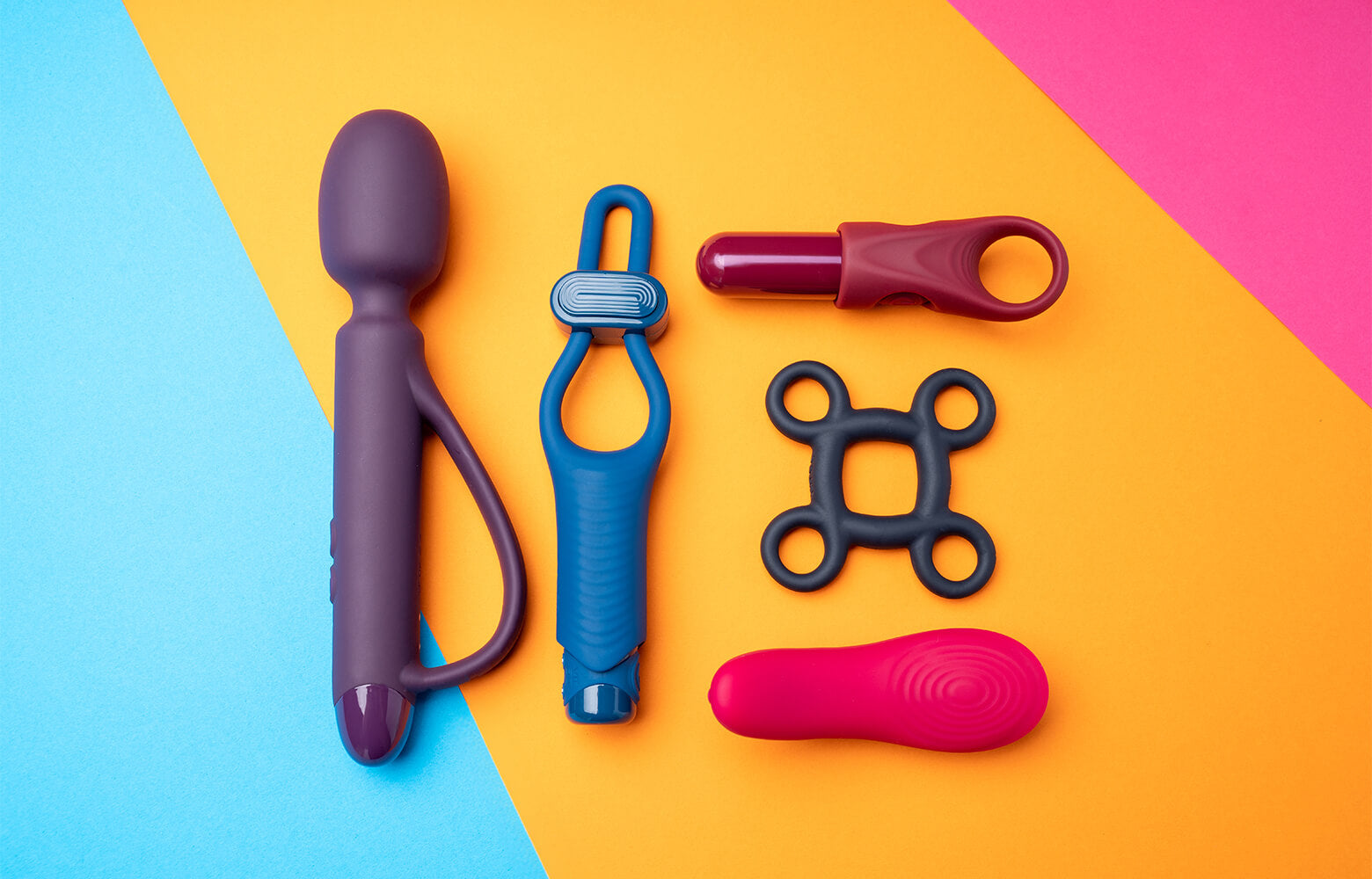 Quest
Sexual pleasure is an ever-evolving adventure for many of us. But it's also a journey full of trials and tribulations, inaccessibility, and societal taboos. 'Quest' - a product line by name and nature - is the lovechild of sex toy manufacturer Rocks Off and disability awareness charity Enhance the UK. With our network of users who have lived experience of disability, we've designed a product line of toys and aids focused on making pleasure accessible and encouraging inclusive conversations.
Browse Collection
Easy Functions
All product functions are easy to use with enlarged raised and embossed buttons for better access and feedback. Accessories have a trouble-free loop to effortlessly remove and change between play styles.
Extra Control
With accessibility being number one, Quest toys have been designed with handles for enhanced grip and control, and some even come with a wrist strap remote holder for ultimate handsfree control.
Sensory Feedback
Sensory LED lights and vibrations indicate to the user when the product is turned on/off and when charging.
Effortless Power
All rechargeable products in the Quest range are designed with an easy magnetic snap-on charging connection, unlike fiddly lightning or C ports - power up for more me time in seconds!
Accessible Packaging
Quest is accessible from product to packaging. The packaging is cleverly engineered to allow disability access from visually impaired to those with less dexterity. A simple pull tab, using just one finger or even your mouth, allows the contents to smoothly slide out of the box. Loaded with further aids, its accessibility extends through text, font size and colour palette. A braille QR code even loads audio product descriptions.
Empowering Disability
A 5% share of all product sales goes to Enhance the UK's 'Undressing Disability' campaign, continuing collaboration with disabled people and their loved ones on making sexual expression inclusive and innovative.
"It's tough to design, develop, and make things better until you meet and talk to the people who use these types of products and learn about their experiences."
" Many people don't think disabled people have sexual wants and desires. We are here to educate and support disabled and non disabled people because that simply isn't the case."