Our Story
We crafted todays sex toy experience
Sex toys have been developing, growing and evolving for thousands of years – but never have they seen innovation like we have today. At Rocks Off, we've pioneered some of the biggest changes in the sex toy market that you've probably never heard of. But it's this forward-thinking engineering and user-centric design that's got us to where we are today.
The world's first liquid silicone, handsfree C-shaped product was invented by Rocks Off director Ian Marshall. Ian partnered with his good friend Gary Elliott and created Rocks Off we know and love today. We were then joined by Sandra Elliott, who ingrained our philosophy of vibrating, pleasure positive toys.
How we got here
Our global journey
Worlds first truly accessible sex toys
After 4 years in collaboration with Enhance The UK, a leading disability charity, Rocks Off develops and launches the world's first truly accessible sex toy range called Quest. These toys are only available exclusively from our web site www.rocks-off.com. 5% of all sales from the Quest toy range goes to Enhance the UK to support the great work they do.
We launch two new product ranges
Our new range NIYA was introduced as a multifunctional gender-neutral range of toys supplied in sustainable packaging. NIYA was chosen by the UK's leading high street health and beauty retailer as part of their online sexual wellbeing offering. We also launched Sugarboo, an affordable collection to help with the spike in cost of living.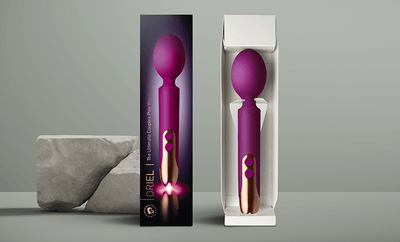 10 Million Units Sold & We Go Green!
The original travel-friendly bullet vibrator is still loved today, now exceeding 10 million happy customers! The destruction to our planet as shown by David Attenborough was alarming, and so we decided to develop new packaging to remove all plastics and reduce sizing in turn reducing our carbon footprint by a huge 40%! As he says, "If we don't act now, it'll be too late."
Lock down love
The demand for Rocks Off sex toys rocket during lockdown with sales booming by 126% - pleasure products played a huge part in maintaining relationships and wellbeing during this crazy time!
Boosting orgasmic power with Climaximum
Rocks Off launch a new sub brand called Climaximum with an upgraded boost in power!
We've got more Rabbit than Sainsburys!
Rocks Off products hit the shelves in Sainsbury's! We're now in our second phase of products with the Blissful Boo rabbit vibrator being a firm favourite. We also hit big with one of the biggest online fashion retail groups who onboards our ranges of sex toys which became one of their bestselling categories!
We say good morning on ITV
Rocks Off toys are featured on This Morning TV Show with Tracey Cox the Sexpert after being featured in the Good House Keeping Magazine tried and tested.
New 13,000 sq.ft factory upgrade
Our collection now stands at over 70 toys. The RO-80mm sales now stands at over 6 million. We need more space again and purchase the neighbouring factory for warehousing.
More products more products
The trend in rechargeable toys meant our range grew fast! A leading high street brand chose Rocks Off products to help film a TV documentary at our new HQ and factory.
Overseas and Hollywood bound
Rocks Off products appear in the film Almost Married Staring Emily Atack and Philip McGinley. We open our first overseas HQ in Los Angeles to house our newly appointed sales team dedicated to that territory.
Chippendales dances with Rocks Off
Our RO-80 Ammunition for Love bullets were taken on board by the Chippendales Las Vagas as part of their official branded product range – they were oh so loved by the ladies! We also upgraded our motors for more power and new patterns the same year including being the first to offer printed bullets, continually offering the best in the market.
Rechargeable technology - Bang Tidy!
Keith Lemon films his TV show La Vida Loca at our new premises, leaving a very happy man as did his girlfriend Rosie Parker - Shhhting! Our R&D team get busy and design our first rechargeable toys, RO-Jira and a rechargeable version of the favourite RO-80 bullet.
Sex toy industry demands more
The industry continues to demand innovation from Rocks Off. This year our product catalogue grows to over 40 products available in a range of colours. Further growth requires expansion again and another new building is acquired providing more office and warehouse space.
Rocks Off team doubles overnight
Rocks Off doubles its number of employees as success continues to soar worldwide. A well known high street brand start stocking our range of toys and order the RO-80mm to be sold under their own brand.
Over 1 million bullet vibrators sold
Sales of the RO-80mm reach over 1 million worldwide! The industry demands more innovation from Rocks Off due to the success of our first toys. Our development team are back to the drawing board.
In the press and now on TV
Rocks Off toys gain more popularity featuring in many publications and get their TV break on the Sex Education show with Anna Richardson.
New Rocks Off HQ
With product sales growing rapidly, as does Rocks Off HQ, we invest in a new building with bigger 1,500 sq.ft offices and warehouse to keep up with demand.
The world-famous RO-80mm bullet
Bullet vibrators at the time didn't look like bullets and were rounded which gave a duller experience. We redesigned and improved the bullet vibrator creating the original world-famous targeted stimulation RO-80mm bullet, a design you now see copied by the industry.
We take on male sex toys
Although the popular Rock Chick was invented for women, it was also loved by men! The exceptional feedback meant we redesigned and adjusted to a male anatomy and the king of prostate stimulation was born – Rude-Boy, the world's first hands free prostate and perineum toy.
North American distribution
The Rocks Off team go to a trade show in LA to sign up an exclusive distributor deal for the North American market. What a trip that was, a real eye opener with threats to copy our innovation. Luckily we had protected the shape.
Starting to get success
The adult market was hard to break into due to some big brand names. The industry didn't want any new upstarts to be a success, but the innovation in Rock Chick prevailed, and our first distributor is signed up.
First C shaped hands-free toy for women
Our first product, Rock Chick was born. The world's first hands free C shaped toy for dual stimulation. Rocks Off became a limited Company and start pitching Rock Chick to the adult toy market.
The idea
Rocks Off was born from an idea to create the first truly hand free toy that provides dual stimulation. Through this year we were involved with product design, prototypes, user trials, tooling, material selection & manufacturing.
Over 20 years award-winning industry experience.
Trust you're getting quality when you buy from Rocks-Off, every time.
2006
ETO Adult Industry Awards - Best Adult Product: Rock-Chick
2008
ETO Adult Industry Awards - Best Adult Product: RO-80 BULLET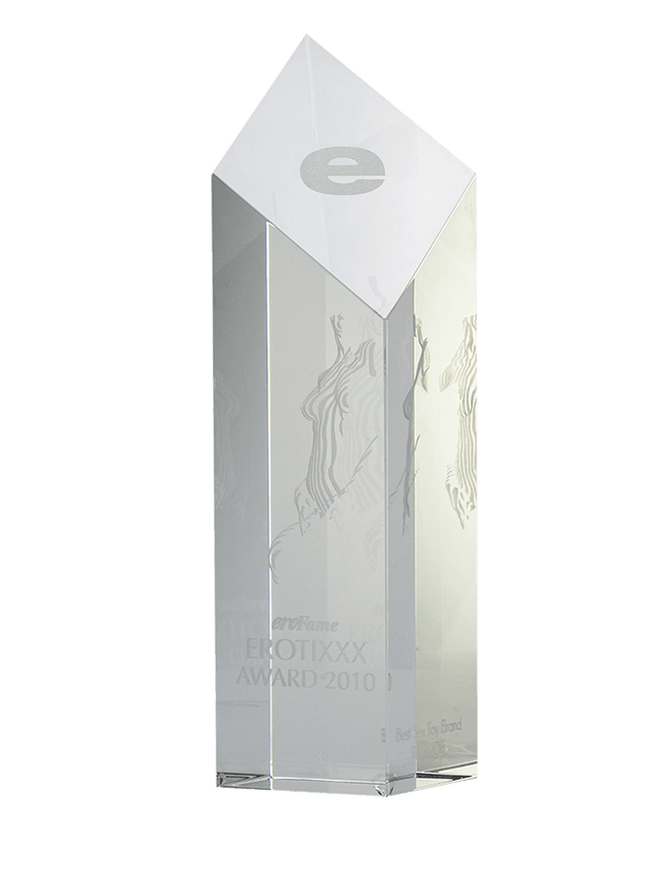 2010
e.a.n EROTIXXX Award - Best Sex Toy Brand
2010
Erotic SIGN Magazine - Best Toy Innovation
2011
e.a.n EROTIXXX Award - Best European Manufacturer
2011
ETO Adult Industry Awards - Best Sex Toy Brand
2012
ETO Adult Industry Awards - Best Pleasure Products Brand
2012
ETO Awards - Best Male Product: Hand-Solo
2012
e.a.n EROTIXXX Award - Newcomer Brand of The Year
2012
XBIZ Awards - Best Male Product: Hand-Solo
2013
ETO Adult Industry Awards - Best New Product Range: RO-80 Bullet Collection
2013
Erotic SIGN Magazine - Best Adult Pleasure Products Brand
2014
STOREROTICA - Foreign Manufacturer of The Year
2014
ETO Adult Industry Awards - Most Innovative Brand
2015
ETO Adult Industry Awards - Best Pleasure Products Brand
2015
STOREROTICA - Male Pleasure Product of The Year
2016
ADULTEX - Best Couples Product: Feranti Couples Fun
2016
ETO Adult Industry Awards - Best Pleasure products Brand
2016
ETO Adult Industry Awards - Best New Couples Product: RO-Duet
2016
Erotic SIGN Magazine - Most Innovative New Toy: Ruby Glow
2016
Erotic SIGN Magazine - Best Male Pleasure Range
2017
ADULTEX - Most Innovative Product: Fuzion Xchange Set
2017
ETO Adult Industry Awards - Most Innovative New Product: Fuzion Xchange
2018
e.a.n EROTIXXX Award - Best Product Design Concept: Dr Rocco's Pleasure Emporium
2018
Erotic SIGN Magazine - Best New Pleasure Bullet Collection: Truly Yours
2018
STOREROTICA - Consumer's Choice Award: Ruby Glow
2019
Erotic SIGN Magazine - Product Packaging of The Year: Touch of Velvet
2019
e.a.n EROTIX Award - Sex Toy Manufacturer of the Year
2020
Erotic SIGN Magazine - Best Toy Brand
2021
Erotic SIGN Magazine - Relaunch of the year: Rude-Boy Extreme & Rock Chick Diva
2022
e.a.n EROTIXXX Award - Best Product Design Concept: Sugarboo
2023
XBIZ Awards - New Pleasure Brand of The Year: NIYA